Coverband
Want to book a professional cover band? ✓ Wedding cover band ✓ Corporate parties cover band ✓ Wide choice ✓ Affordable prices ✓ More than 15 years of experience
COVER BOOKS
Want to book a professional cover band? Then read on!
Do you remember your first experience with live music? For many people, playing music live gives an extra dimension. That's why many people think it's cool to book a cover band for their wedding or party.
Well-known artists are relatively expensive, but how can you ensure that you book your favorite music live at your party? Then you might be able to book a cover band. Cover bands are groups of musicians who play music by other artists. Some cover bands try to play the songs as best as possible and other bands make their own versions of existing music.
WHICH COVER BAND TO BOOK?
If you have a specific preference for blues, then a blues cover band may suit you well. If you are a big fan of The Beatles, then a Beatles cover band is a good option.
If you have difficulty choosing, you can, for example, book a request cover band. A request cover band only plays songs that are requested so that it will be a feast of recognition. At Djunes you have an extensive choice of different bands and acts for your party.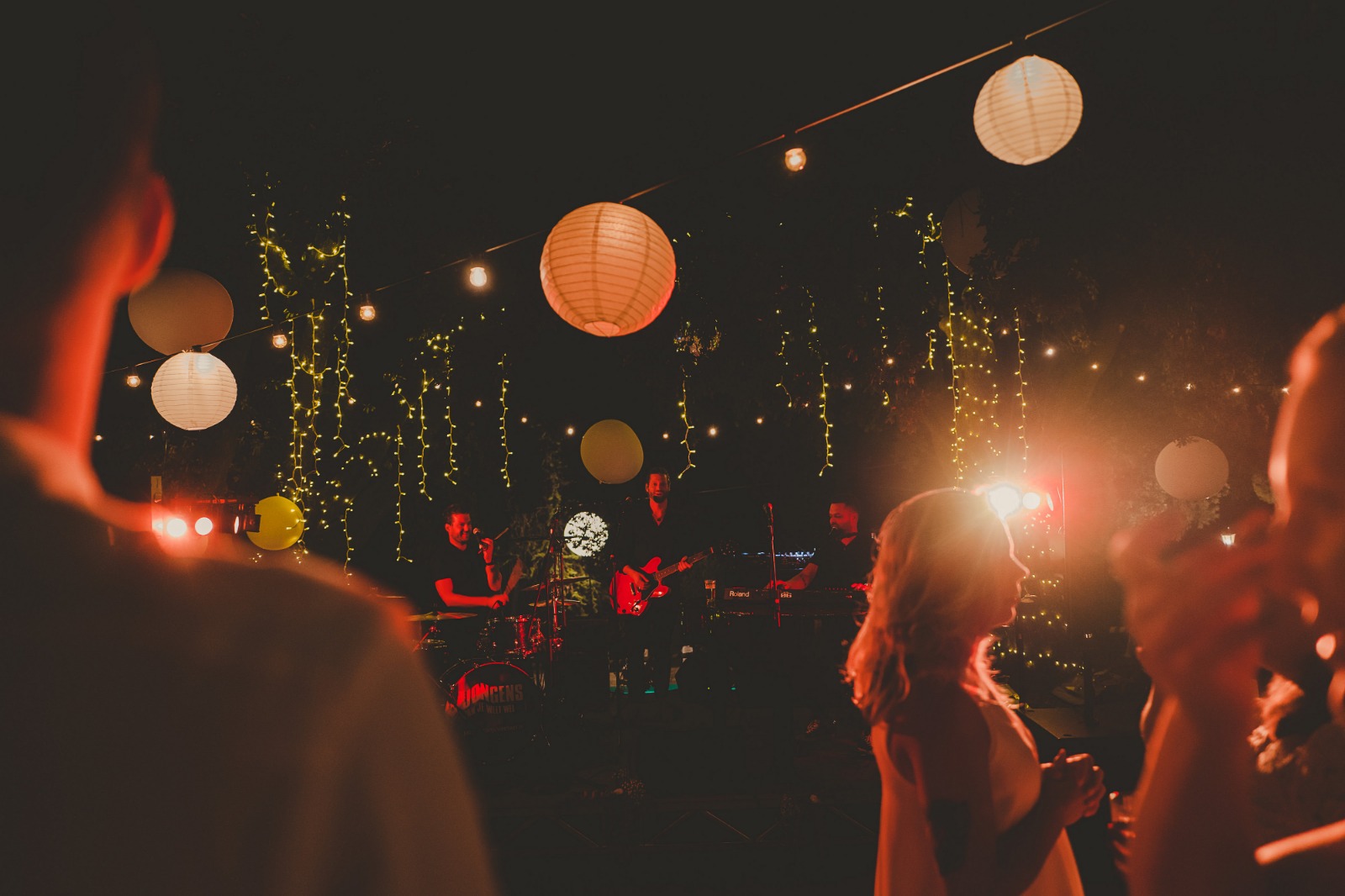 HOW LONG DOES A COVER BAND PLAY?
Some cover bands play 1 x 90 minutes and others even 4 x 45 minutes per event, but on average most cover bands play an average of 3 x 45 minutes per evening. This means that booking a cover band does not mean you have a full evening program.
A DJ often plays before the cover band starts, during the breaks and afterwards. If you really want to go all out, you can hire an artist during the breaks or after the band who will completely turn the party upside down in half an hour.
WHAT DOES A COVER BAND COST?
The price of a retread tire depends on many factors. Some cover bands are more expensive because they are better known or play with a large line-up. The price may change if a band has to play for a shorter or longer time or if a longer distance has to be covered.
Bands with a large repertoire that play requests are often more expensive than bands with a small repertoire. You can book a small or amateur band from €500, while a professional or large band starts at €2,000. Well-known bands cost €4,000 to €10,000.
HOW DO YOU BOOK A COVER BAND?
If you have found a band that you would like to hire for your party or wedding, please contact us. This can be done via the contact page or on the page of the act or cover band.
After you have left your date and contact details, we will check whether the artists are available. If the cover band is not available we will offer alternatives. If the band is available, we will put an option on this band for you. If you confirm the band, we will draw up a contract and discuss all the details to ensure that everything goes smoothly on the agreed date.
COVER BAND WEDDING RENT
Our wedding bands have already taken many wedding parties to a higher level. Many bridal couples want to book live music for their wedding party. A wedding band often plays popular music, sometimes specializing in a certain genre.
The right cover band for you to book depends on your taste. View all our cover bands on our website.
WHICH GENRES DO LIVE BANDS PLAY AT WEDDINGS AND CORPORATE PARTIES?
At a cover band party you see different bands or artists passing by. Cover bands can in principle play all genres from Dutch to rock to jazz to pop to R&B and hip-hop. Most cover bands play popular music so that there is something for everyone.
WHAT DO YOU NEED TO KNOW WHEN YOU BOOK A COVER BAND AND DJ?
Avoid hiring lighting and sound twice. Discuss with the band and the DJ who will bring what so that you do not incur double costs.
A DJ's sound set is sometimes not suitable for live music. If the cover band uses the DJ's sound set, make sure that the band has assessed it well in advance.
A band can't play non-stop all evening. Most bands play 3 sets of 45 minutes in an evening. First think about when you want the band to start and end and then plan the set times.
Make a timetable in advance for when the band and DJ will perform, but don't be afraid to deviate slightly from that on the evening. Not all evenings are the same. Musicians and DJs see a lot of parties and therefore feel that it is sometimes better to shift the playing times slightly.

Make clear agreements about who will build up and tear down and when. Make sure the location is aware of this so that they also know where they stand.
Stage or not? Some locations are not suitable for a stage because the ceiling is too low, for example. If it is possible, we recommend booking a stage. This allows the cover band to have more eye contact with the audience and there will be more interaction between the band and the audience.
Discuss in advance with the location whether the power supply is sufficient. Of course you don't want the power to go out when the band starts.
If you book a cover band and DJ with Djunes, we will help you to ensure that this is arranged down to the last detail. Request a no-obligation quote. Couldn't find what you were looking for on our website? We are happy to help you find the right band for your wedding, company party or other event through personal contact.
Event office
Djunes is an event agency and booking office active throughout the Netherlands and located in Noordwijk, South Holland.