Birthday party DJ
Hire a DJ for a birthday party
Want to book a professional DJ for a birthday?
✓ Wide choice
✓ Low prices
✓ Over 15 years of experience
BIRTHDAY DJ BOOK
Congratulations on your future birthday or the birthday of your loved one! You have arrived at this page because you are probably looking for the DJ for a birthday party.
You can hire DJs from us and rent photo booths for your birthday or someone else's birthday. View our wide range on the website. Do you find it difficult to choose or would you rather be surprised? Please contact us and we will make a nice offer based on your preferences.
Read useful tips and information about a DJ on your birthday on this page.
DJ's
WHAT ARE THE COSTS FOR BIRTHDAY DJ HIRE?
The costs for hiring a good DJ for a birthday vary greatly. The price of a birthday DJ starts at €425 without light and sound. A DJ with light and sound starts with an all-in price from € 675. These prices include 9% VAT.
This often has to do with the location. Some locations have light and sound available, so this obviously does not have to be rented.
HOW LONG DOES A DJ SPIN AT A BIRTHDAY PARTY?
Most DJs play for an average of 4 hours, but this can of course be longer or shorter if desired. On the DJ artist pages you can find out what the additional cost is if longer DJing is required for your party.
HOW LONG DOES IT TAKE TO SET UP AND TAKE DOWN A DJ SHOW FOR A BIRTHDAY?
Setting up a DJ show takes an average of 30 to 60 minutes.
WHEN WILL THE BIRTHDAY DJ ARRIVE ON LOCATION?
The DJ is usually present at the party 30 minutes before the start. If this is desired earlier, this is usually no problem in consultation.
HOW FAR IN ADVANCE SHOULD I BOOK A DJ FOR A BIRTHDAY PARTY?
We see that our DJs are usually booked 2 to 6 months before the birthday party. The sooner you arrive, the wider the choices, but in the short term a lot is often still possible.
DJ verjaardag met saxofoon
Want to book a DJ birthday with sax? Which can! Make your birthday party an unforgettable celebration by booking a DJ and saxophonist. View our saxophonists on our website or ask about the possibilities.
DOES EVERY BIRTHDAY DJ DO REQUEST NUMBERS?
Many DJs play requested songs, but it may happen that the birthday party DJ does not have all the requested songs with him. If you would like to hear a specific song, we recommend that you let us know well in advance of the party.
Most all-round DJs play requested songs at almost every party and every occasion. Some DJs do not play request songs, so if this is important to you, we will ensure that the DJ plays the right music that meets your needs.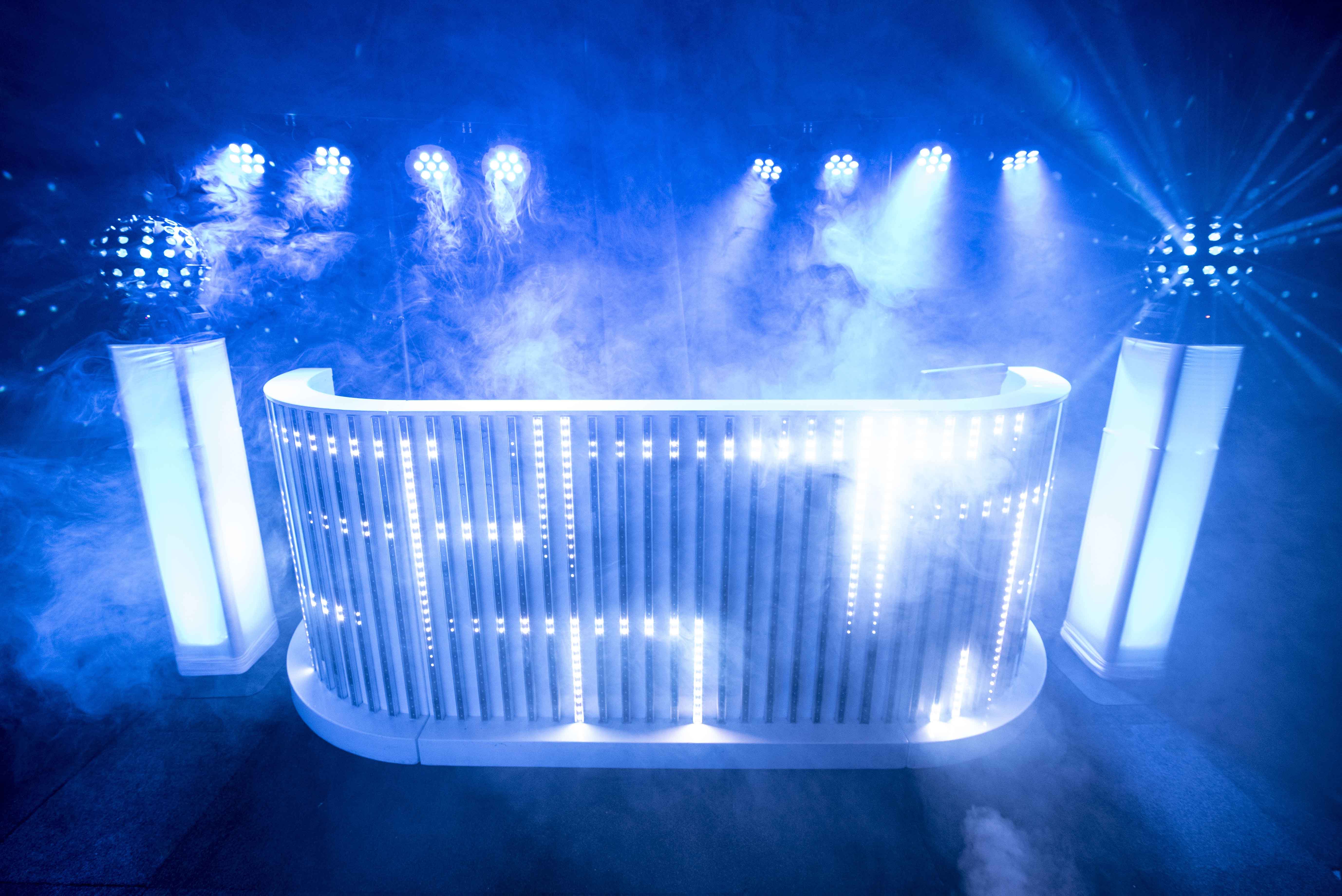 DRIVE IN SHOW FOR BIRTHDAY
A drive-in show is a DJ show that includes all equipment, from DJ booth to lighting and sound. This can be an all-round DJ but also a house DJ or party DJ. This is really great if the party is at a location where equipment is still available. Many event locations have equipment available and it is not common to book a drive-in show because you incur unnecessary costs.
TIP FOR BIRTHDAY
Do you want to do something unique for your birthday party and give your guests a personal souvenir? Then renting a photo booth might be a good idea! With a photo booth you can take photos that are printed out immediately and after the party you will receive the photos digitally by email.
DJ Booth
Geluid
Licht
DJ en back-up DJ
Evt. gepaste muzikant
Vervoer, op- en afbouw
Muzikale afstemming
Afstemming met locatie
Reis- en parkeerkosten
Jouw overige wensen

"We rented the photo booth from djunes, the service was great."
Bruiloft
75
Beach Club Zomers, Katwijk
We rented the photo booth from djunes, the service was great. Clear agreements and very quick answers to questions. The photoboot was a great success at the wedding, worth repeating
Wendy