Additional information and tips
Photobooth
How nice that you have reserved a photobooth with us! We will work with the answers from the questionaaire and wil prepare the photoframe and transport. On this page you can get inspiration about how to make using the photobooth even more fun.
Djunes

BACKGROUND LIGHTING PHOTOBOOTH
For only €37.50 create even more atmosphere in your photos with our wall lighting! Easily and quickly choose the background color of your photos for more differentiation! Let us know via WhatsApp or email if you want to add this lighting to your order!
MORE INFO
1
Practical
Information.
The photo booth prints 2 strips for each photo session

The base is 40 x 45 cm

The ideal distance from the camera to any rear wall is 2 to 2.5 meters

The lamp on the photo booth can be operated from the back

The photo booth requires 1 power connection
2
Inspiration
for the photobooth.
Photo props are very popular when using the photo booth. You cannot purchase these from us, but you can order them from Aliexpress or Hema, among others

By giving extra attention to the background, the photos become even more fun. We see that balloons, pillars or other attributes are regularly placed in the background. It is also possible to have a banner printed as a background. We recommend a size of 2.5 x 2.5 meters for this

Do you want a physical souvenir of the photo strips? Then buy a blank booklet, glue stick and pen and ask your guests to stick one of the two photo strips in the booklet and write a nice message with it.

An audio guestbook is the way to keep the memories of your event alive. It offers your guests the opportunity to record their congratulations, personal messages and stories. It is a unique keepsake that you can listen to and cherish for years to come.
3
In case of
emergency.
There is a lot of electronics built into the photo booth and this means that there is always a chance that it will freeze for whatever reason. On the back of the photo booth there is a sticker with a URL where you can find how to solve a possible malfunction. If this does not work, we can be reached via WhatsApp.
Photobooth sign
Hey, did you order a
photobooth guestbook
? Then make it even more fun by adding a sign! This way, you guests can be sure that they can show off their most beautiful poses and leave their dearest wishes.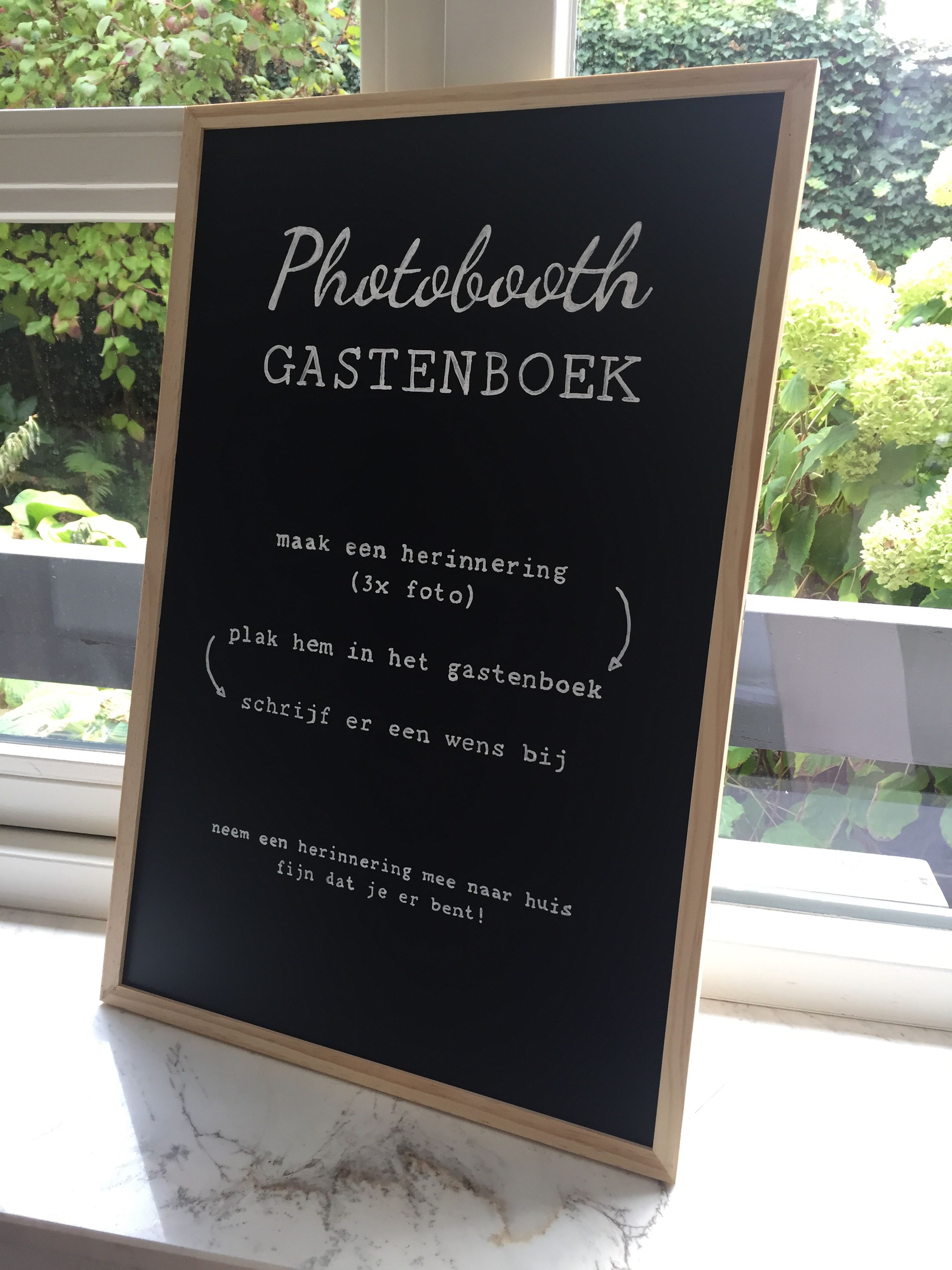 Glitter curtain
It's always nice to have a special background for your photos. And what better than a glitter curtain to add that extra special touch?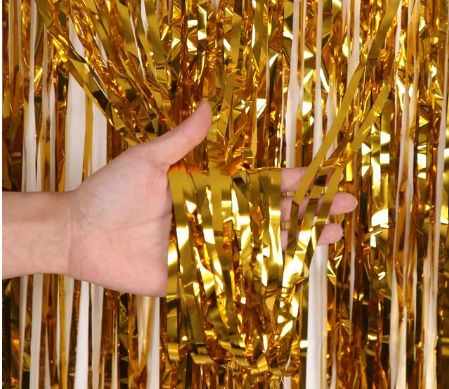 With a glitter curtain, you immediately create a festive atmosphere. The glitter sparkles and creates an eye-catching backdrop that's perfect for photos. Moreover, there are two different colors to choose from, silver and gold. This way, you can choose the color that best suits the style of your event.
See available products