REQUEST A FREE QUOTE
*Within a radius of 50 km from Noordwijk

SATISFIED CUSTOMERS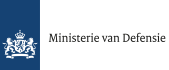 Personalize
Your party is unique and that naturally includes a unique, personal photo frame. Djunes makes these based on a template chosen by you. This is included in the price. On the right you can see some examples of photo frames. Click the button below to view over 100 photo strip templates and see what you can choose from.
BOOK DIRECTLY
EXPLANATION PHOTO FRAME
"Photo booth hit!"
The photo booth was a hit! Good quality photos and very easy to use. Thank you very much for the nice service.
Wilma
An all inclusive
Price.
Rent a photo booth for your party easily and for an affordable all-in price? You do that at Djunes, the booking agency with over 15 years of experience in the events industry. We rent wooden and steel models. Choose which of the two you like best and surprise your guests with this special photobooth! At Djunes you can count on: a rental period of 24 hours, 330 prints, a unique photo frame, digital photos and transport.
REQUEST AVAILABILITY
More pictures from our photo booth
*Within a radius of 50 km from Noordwijk
WHAT IS A PHOTOBOOTH?
A photobooth is a kiosk or box with a digital camera, a screen and a printer. A photographer is not necessary, because the device takes three to four photos at the touch of a button. These are printed directly and twice on a unique photo strip of your choice. This way your guests can take their photos home and you can have one strip stuck in a photo book or photobooth guest book, for example.
View our "audio guestbook" here.
At Djunes we go the extra mile. After the event you will also receive all digital photos by e-mail. Our photo booths are equipped with a digital SLR camera that automatically focuses with every photo. There is a ring light on top of the cabinet, so that you have sufficient and correct lighting at every party.
Whether you rent the steel or wooden model from Djunes, in both cases it is not a photo booth (kiosk), but a photo column. Ideal for when you have less space. Learn more about "How does a photobooth work?"
Laughter guaranteed
Do you come to a party and hear laughter and chuckles coming from a certain corner? Chances are there's a photobooth there! Guests of all ages enjoy having their picture taken together. Quickly switch poses between photos, make a funny face or use props such as hats and glasses to make it completely original. Before you know it, one guest after another will join the queue to get captured too!
photo booth near me
If you are looking for a photo booth near you, then you have come to the right place. We deliver throughout the Netherlands, so we are always nearby.
Read more
Read less
FAQ
Photobooth
How does the Photobooth work?

The usage of the device is very simple. You choose a personal photo frame, grab photo props, click on the screen, and laugh! After you have taken the photos, the photobooth prints them out automatically and you have a wonderful memory of the day!

How can I make a reservation for the photobooth?

Submit a quote request online.
We will send you the quote and inform you about the availability.
Upon agreement, we determine the delivery and collection times together and you determine your personal photo frame.
We will install and set up to photobooth on the day of your party or event.
We will pick up the photobooth the day after your party.
After a few days, you will receive all photos by e-mail or USB stick. For the latter option, inquire about the possibilities.

Watch our video below on how to rent a photobooth from the moment you rent it to the end of your event.

How many photos are printed per photo session?

Two strips are printed for each photo session.

What is the ideal distance between the camera and the back wall?

The ideal distance between the camera and any rear wall is 2 to 2.5 meters.

How about the power connection?

The photobooth needs a power connection.

There is a light on the photobooth in the form of a ring. This can be operated at the back and adjusted to the desired color of the light.

How much space does the device take up?

The steel photobooth itself takes up a space of 40x40 cm. The wooden model has a triangular base of 100x100x100 cm. To take the best photos, we recommend keeping an area of approximately 3m x 2m in front of the photobooth.

What do you need to make a photobooth even more fun?

Photobooths are a great way of making memories at parties, weddings, and other special occasions. But to make these memories even more special, you can add some fun photobooth props and photo booth attributes! For example, this of mustache, hat, crazy glasses, bunny ears, champagne glasses, flamingos, and more. This leads to even funnier photos! You can order photo props from AliExpress or Hema, among others.

Make something beautiful of the photo booth background, after all, it is on every photo. Think for example of balloons, or even balloon pillars, flags, shiny pieces of fabric, plants, or other attributes. You can also have a banner printed as a background. We recommend a size of 2.5m x 2.5m meters for this.

Buy a photo album and a glue stick, and put it near the photo booth. This way all your guests can stick one of the two printed photo strips in the book. Also add a pen, so they can leave a nice message.



How expensive is renting a photobooth?

The rental of a photobooth at Djunes is 350 euros including VAT. This includes delivery (50 km from Noordwijk), installation and dismantling, and a personalized photo frame.
Do you expect to use a complete camera roll? Then we can double the photo roll from 650 to 1300 strips for 87.50 euros. More than 50 km from Noordwijk? Then we charge 0.83 euros per kilometer for this.

How do I choose a personal photo frame?

After signing the quote you will automatically receive a questionnaire. In the questionnaire, you can indicate whether you want to make a frame yourself via Canva or Photoshop. You can also choose a photo frame on templatesbooth.com or send us some .png photos and we will assemble the frame for you.
Transport
What are the transport costs?

The first 50 kilometers from Noordwijk (South Holland) are free. Is the location further than 50 km from Noordwijk? Then we charge 0.83 euros per kilometer for this.

How about the delivery times?

We will deliver and install the photobooth at a time specified by you and pick it up the next day.

How much time does it take to build up the device?

It takes 15-30 minutes to install the device.

Does someone has to be present during the delivery?

We recommend that someone on behalf of the tenant is present so that we can discuss the placement together and explain the photobooth.