Beach wedding
Saying 'I do' to each other is a very special moment, which also includes a special location. Getting married on the beach is the ideal picture for many, but this does not always have to be on a tropical island.



A beach wedding in the Netherlands will ensure your unforgettable day. During this unforgettable day, you will enjoy with your feet in the sand, a beautiful view, tasty snacks, refreshing drinks, and, to top it all off, a beautiful sunset.

A nice side effect of getting married by the seas in the Netherlands is that when you come back to the beach later, you can look at the wedding photos and relive the moment all over again.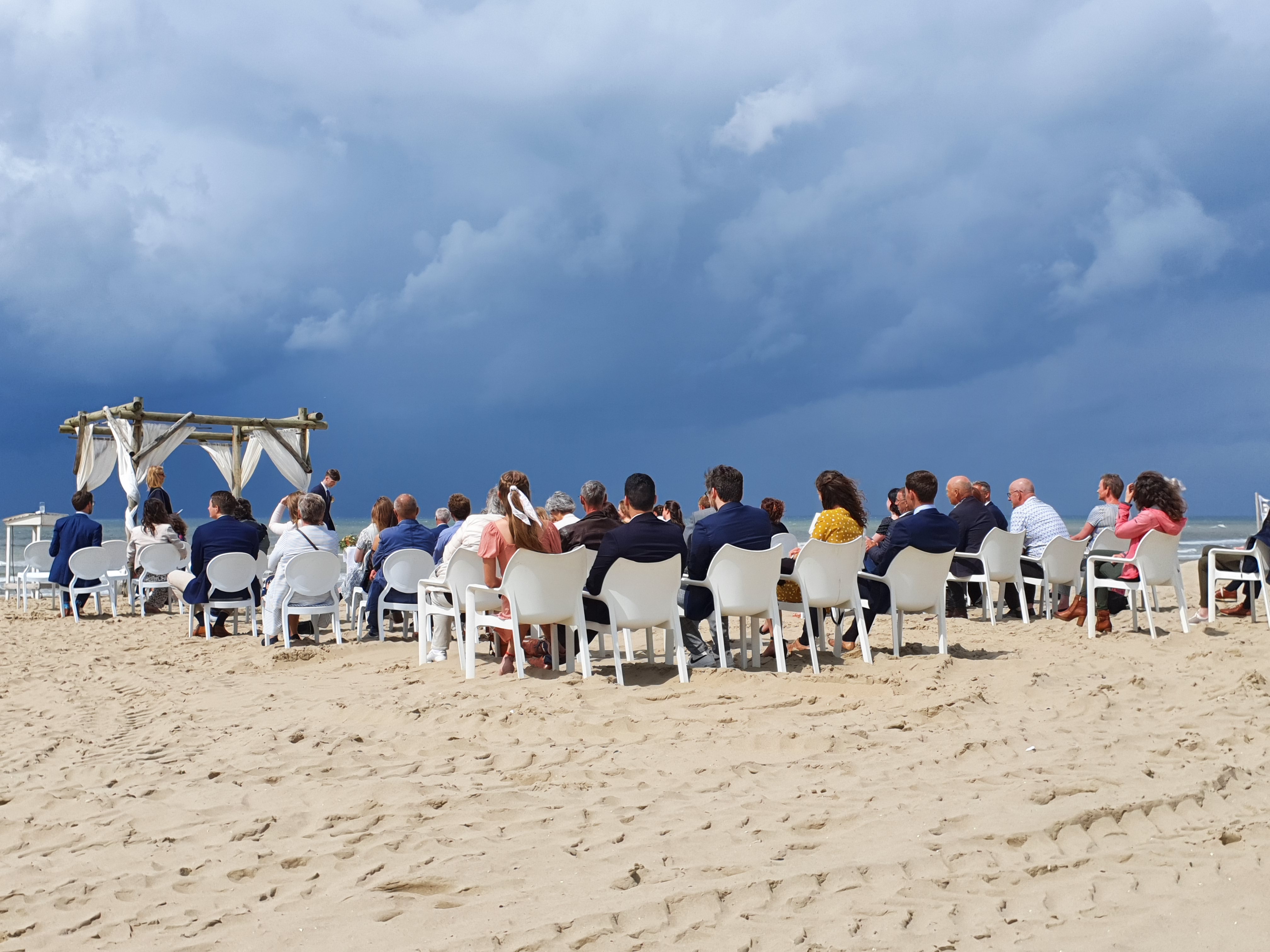 Wedding venue at the beach
If getting married on the beach is part of your dreams, then we would like to introduce you to
Beach Pavilion De Zeemeeuw
, the perfect location to marry each other. De Zeemeeuw is an official wedding location in Noordwijk and is very popular when it comes to a wedding by the sea.
Noordwijk is a village in South Holland and is known for its beautiful boulevard. Noordwijk Beach is, therefore, a very popular location for tourists in the summer, and for good reasons. For tourists, the Dutch beaches are just as beautiful as those on tropical islands, they often choose to get married on the beach in Noordwijk,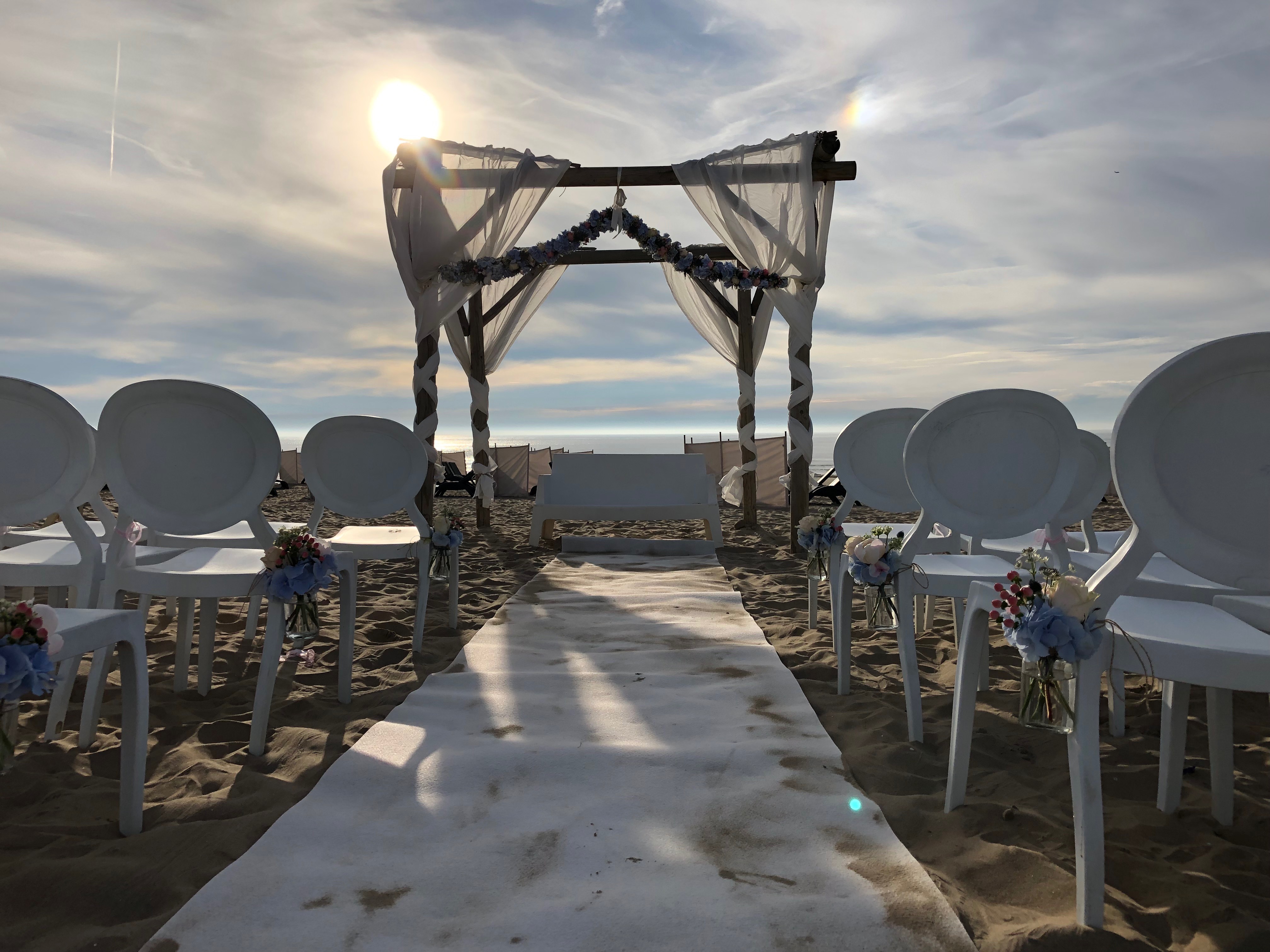 Wedding ceremony at the beach
The highlight of the wedding is, of course, the wedding ceremony, the moment when your dreams become reality and pledge your loyalty to each other. At this special moment, music that suits you is often used, think of your favorite song at the walk-in. This moment will stay with you forever and to give this moment some extra magic, you can choose to have a
ceremony guitarist
perform. The great thing about a ceremony guitarist is that the music will consist of acoustic covers, creating a nice relaxed atmosphere.
Marry on the beach
After you've said 'I do' to each other and everyone has had a nice meal, it's time to take nice pictures and celebrate the joy in the form of the party. To get your guests in the right mood, it is nice to have a
wedding DJ
perform. At Djunes, you can find
DJs
in many different genres, but there are also
all-round DJs
who can meet everyone's wishes.
Are you more into live music and would you like to have a
nice wedding cover band visit
, that's possible! Djunes has a nice selection of different experienced
cover bands
that would like to make your wedding an unforgettable moment, which can be captured by a talented wedding photographer or by a cool
wedding photobooth
. In our experience, a cover bank provides an extra dimension to the wedding so that it will be cherished forever as a memory.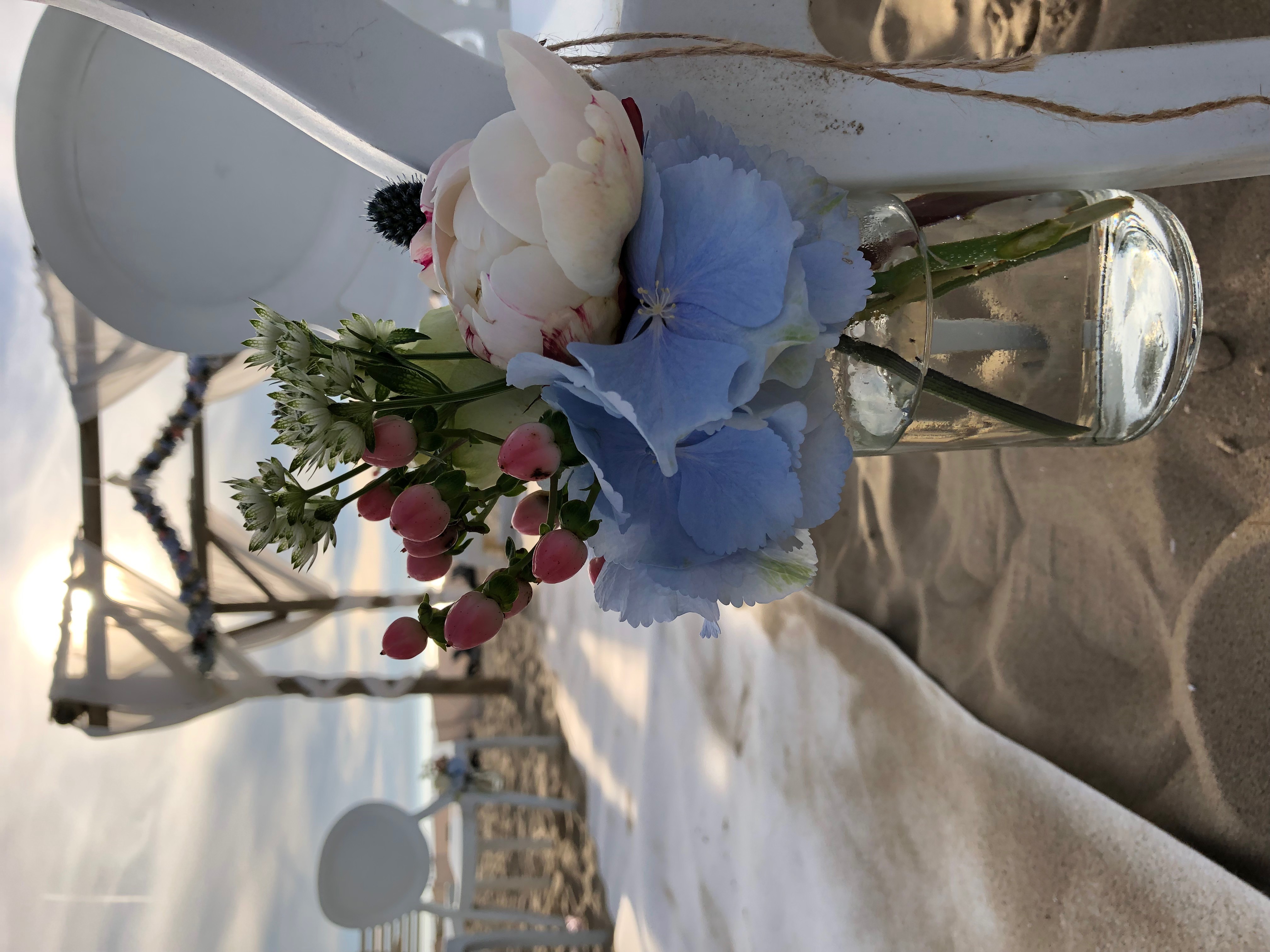 Source images:
Strandpaviljoen De Zeemeeuw, Noordwijk
Share this page

"We rented the photo booth from djunes, the service was great."
Bruiloft
75
Beach Club Zomers, Katwijk
We rented the photo booth from djunes, the service was great. Clear agreements and very quick answers to questions. The photoboot was a great success at the wedding, worth repeating
Wendy